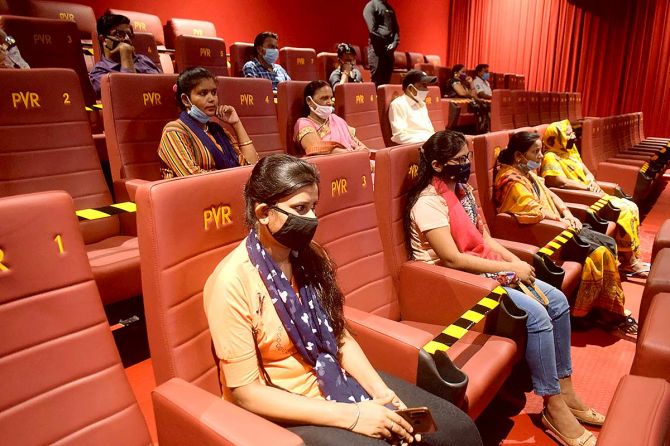 Will cinemas in Maharashtra be allowed to reopen from 1st October?
– It will be great if they are permitted by the state government to reopen on 1st October. It's high time the government allowed cinemas to restart operations because all other businesses and establishments are functional. But the guardian minister of Bombay has refuted rumours which were circulating about the reopening and has said, cinemas in Maharashtra will not reopen on 1st October.
What's with the deal between Dharma Productions and Viacom18? If I am not mistaken, Dharma had entered into a deal with Lyca Productions.
– The deal between Lyca and Dharma was called off soon after it was announced. One hears, no monies were exchanged. That is to say, Dharma had not accepted any money from Lyca for the co-production ventures.
Why did the Tamil version of Thalaivii not do well in Tamil Nadu?
– Perhaps, because the audience wanted to see a Tamil film heroine playing the Tamil Nadu political leader.