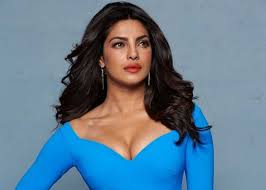 What films does Priyanka Chopra have in Hollywood and Bollywood currently?
– Priyanka Chopra's TEXT FOR YOU is ready for release. It is directed by Jim Strouse and revolves around a young woman who loses her fiancé, but keeps sending romantic messages on his old phone number till she ultimately develops a deep bond with the current owner of the telephone number. She will also be seen in Hollywood film THE MATRIX: RESURRECTIONS alongside Keanu Reeves. She has CITADEL, with Richard Madden, and an Indian wedding comedy, with Mindy Kaling. There's also a film based on the life of Maa Anand Sheela lined up. In Bollywood, she has JEE LE ZARA with Katrina Kaif and Alia Bhatt. In other words, her hands are full.
Why did so many producers announce the release of their big films no sooner than the Maharashtra government granted cinemas in the state permission to reopen?
– It is because these producers have waited for months together to release their big films in the cinemas. By announcing the release dates, they have, in a way, secured the dates in the hope that no other big film would release on that date.
With so much content available on OTT platforms, how do you think, films will be able to run in cinemas once normalcy returns?
– The world had feared that films would have no future in the cinemas, even when television was making inroads into people's homes. Just like cinema survived the TV boom, it will survive the OTT boom too. There's an audience for all kinds of entertainment.