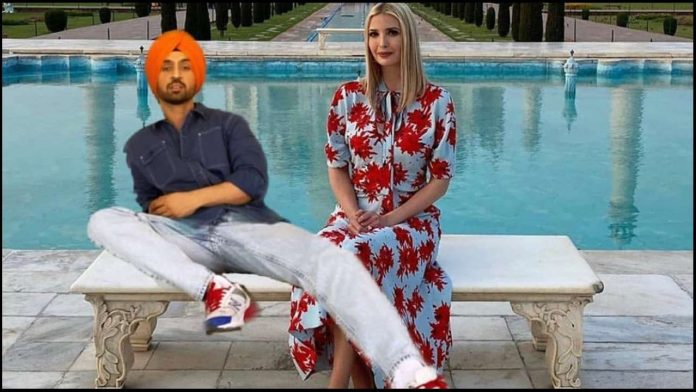 Diljit Dosanjh shared a photoshopped picture on social media, showing him sitting with US president Donald Trump's daughter, Ivanka, in front of the Taj Mahal in Agra. Ivanka was in India recently. Diljit joked in the caption that Ivanka insisted on being taken to the Taj, and he had to reluctantly oblige. On her part, Ivanka played along, tweeting, "Thank you for taking me to the spectacular Taj Mahal, @diljitdosanjh It was an experience I will never forget!"
"OMG Athithi Devo bhava thnx @IvankaTrump I tried explaining everybody that it's not a photoshop. See you soon… next visit Ludhiana for sure. Hun karo gal? (who was saying what now?)," Diljit replied.
This was not the first time Diljit showed interest in a celebrity. He often shares funny posts about famous women.