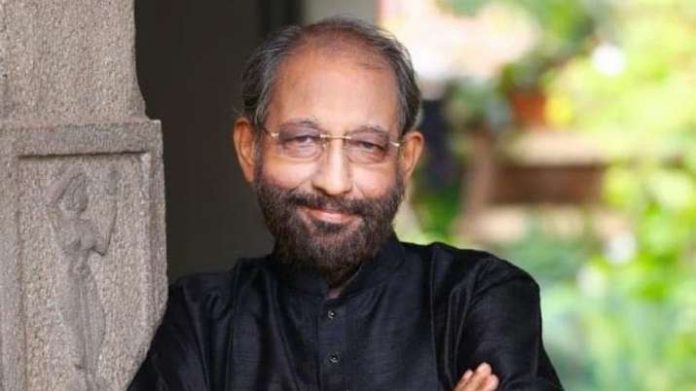 Veteran Malayalam film and stage actor Nedumudi Venu (K. Venugopal) passed away on 11th October at a private hospital in Thiruvananthapuram. He was 73 and had been under treatment for stomach-related ailments.
Venu had acted in more than 500 films, including some Tamil films like Shankar's Indian and Anniyan, in a career spanning five decades. He was an extremely versatile actor. It wouldn't be wrong to say that for long, he never allowed himself to be typecast, and played varied roles, giving each role a distinct flavour which made him stand out irrespective of the length of the role. His theatre background, obviously, helped a great deal. It is said that Nedumudi Venu was, perhaps, one of the last among a bunch of actors, including Thilakan, Bharat Gopi and Oduvil Unnikrishnan, who were the mainstay of Malayalam cinema in the 1980s and '90s, with a wide array of unforgettable character roles. Venu also wrote films, including Angane Oru Avadhikkalath, Kaattathe Kilikkoodu, Savidham, Theertham, Shruthi and Ambada Njaane!. He won five State film awards.
A multi-faceted personality, Venu was an accomplished percussionist too, who was equally good at Mridangam, Ghatam and Idakka. He was also a singer whose grounding in music lent his performances in music videos that extra touch of authenticity.