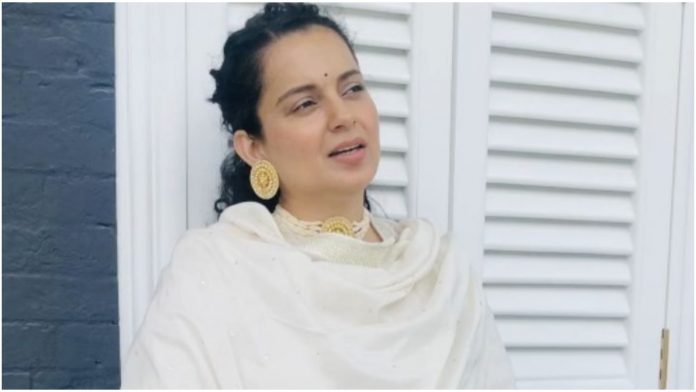 The Bombay high court has granted Kangana Ranaut relief in her plea challenging the demolition activity by the Brihanmumbai Municipal Corporation (BMC) on her office at Bandra in Bombay on September 9. Quashing the demolition notice and setting it aside as it was "malice in law", the court added that Kangana may take steps to make her property habitable and to regularise the same in accordance with the approved plan.
The HC also directed the appointment of M/s. Shetgiri as valuer to determine the compensation payable to the actress for the demolition. The valuer's charges will have to be borne by Kangana Ranaut.
A bench of Justices S.J. Kathawalla and R.I. Chagla ruled that there was no unauthorised construction as alleged by the BMC on Kangana's property, finding that it was only existing work as opposed to illegal alterations. It concluded that the BMC had proceeded on wrongful grounds in the case and against the rights of the citizens, which is nothing but malice in law. The court, however, refrained from giving verdict on malice. The bench said that the demolition seemed to be a reactionary activity, in view of the controversial remarks made by Shiv Sena leader Sanjay Raut against the actress after her critical remarks against the Shiv Sena government in Maharashtra. It also remarked that Ranaut should show restraint in airing her opinions on the government.
Kangana had moved an urgent plea in the HC on the same day (September 9), after which it restrained the BMC from carrying on further demolition activity and to explain its conduct.