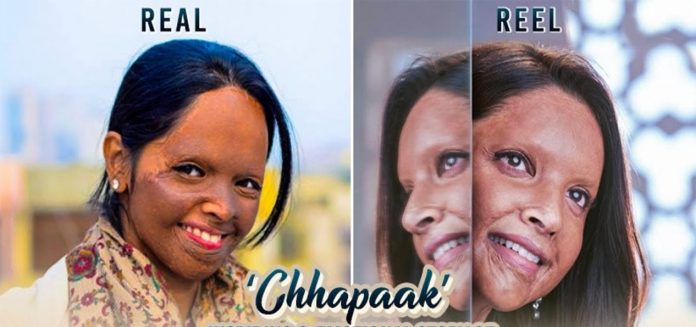 Deepika Padukone, Meghna Gulzar and Fox Star Studios' Chhapaak opened on 10th January, as scheduled, despite propaganda from the pro-CAA lobby that the film be boycotted. The controversy surrounding the film, after Deepika Padukone visited the Jawaharlal Nehru University campus in Delhi to express solidarity with the Left students who were attacked by masked men on 5th January, at first seemed to be going in favour of the film as it opened quite well in the big cities, especially in the high-end multiplexes. But as the report of the film, inspired by acid attack survivor Laxmi Agarwal's story, spread, collections started to fall on the first day itself.
Just why did the controversy not help the film's collections to shoot up? There are several reasons for the same. For one, every controversy does not necessarily help boost collections of the film which is in the midst of the controversy. Chhapaak is a class-appealing film, not really meant for the masses. By their very nature, class films usually open slow but pick up if the word of mouth is favourable. Had the controversial film been a regular commercial, mass-appealing film, the controversy may have helped the film garner more support at the ticket windows on the first day. Secondly, how a controversy aids a film in getting footfalls in the cinemas screening it, depends on the kind of controversy. Had the brouhaha been, say, over a bold scene or about the government planning to ban the film, it would have translated into ehanced collections at the ticket counters. But where the controversy relates to an actor's personal stand and the film in question is not a mass-appealing film, the controversy doesn't help the film much, in commercial terms. And this was evident in the collections of Chhapaak in the evening and night shows.
In the case of Chhapaak, the negative public reports of the masses harmed the film more than the controversy helping the film. In sum total, therefore, the controversy seemed to have not had a positive impact after the first show as the reports of the people, who saw the film, spread like wild fire.