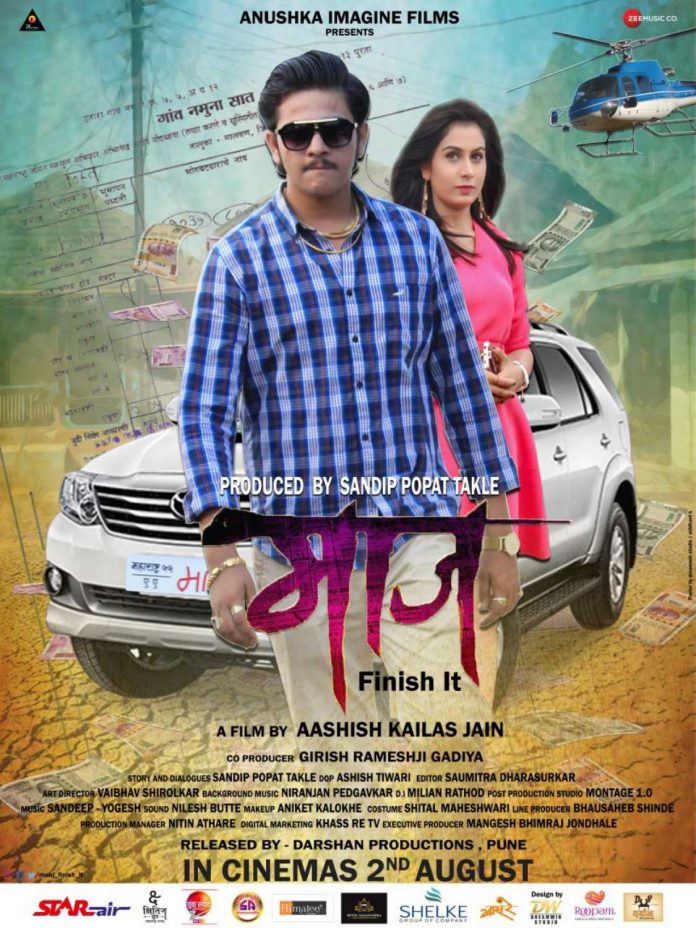 Anushka Imagine Films' Maaj (Marathi; A; meaning 'Arrogance') is the story of development and how the new generation can get swayed by the same and, therefore, misuse it.
The film narrates the story of Ravi (Amit Rekhi) who goes haywire when he gets money. Sandip Popat Takale's story is weak, and so is his screenplay. Even his dialogues are commonplace.
Amit Rekhi is average as Ravi. Archana Lande does an ordinary job as Mohini. Prakash Dhotre lends fair support as the MLA. Vrunda Bal is alright as the grandmother. Sunil Godbole, in the role of the grandfather, is okay. Poonam Kapase, Abhinav Unwane, Shashank Darane, Rahul Surana, Rani Kasliwal, Viraj Avchite and Mayur Gadlakar lend routine support.
Aashish Kailas Jain's direction is terribly poor. Music (by Sandip Rokade and Yogesh Kamble) and lyrics (Sainath Patole) are more functional than anything else. Sweta Pardeshi's choreography is barely passable. Ashish Kumar Tiwari's camerawork is nothing to write home about. Sets (by Vaibhav Shirodkar) are commonplace. Saumitra Patasakar's editing leaves a lot to be desired.
On the whole, Maaj is a flop show.
Released on 2-8-'19 at Bharatmata (daily 1 show) and other cinemas of Bombay thru Sunshine Studios. Publicity & opening: very weak.