📽️👉🔗https://youtu.be/kZfcmPd_ij0
There's been an endless debate going on in the film trade ever since the producers of Gulabo Sitabo and Amazon announced two days back that the film would bypass the cinema release route and premiere directly on the OTT platform. Actually, the debate had started much earlier, when news trickled in hushed tones that some producers were negotiating with OTT platforms to consider premiering their films on them due to the extraordinary lockdown situation and the uncertainty about when cinemas would reopen and, more importantly, when people would start flocking to the multiplexes and single-screen cinemas after the lockdown is lifted — not just in India but Overseas also because a fair share of revenue for the big films comes from the Overseas cinemas too.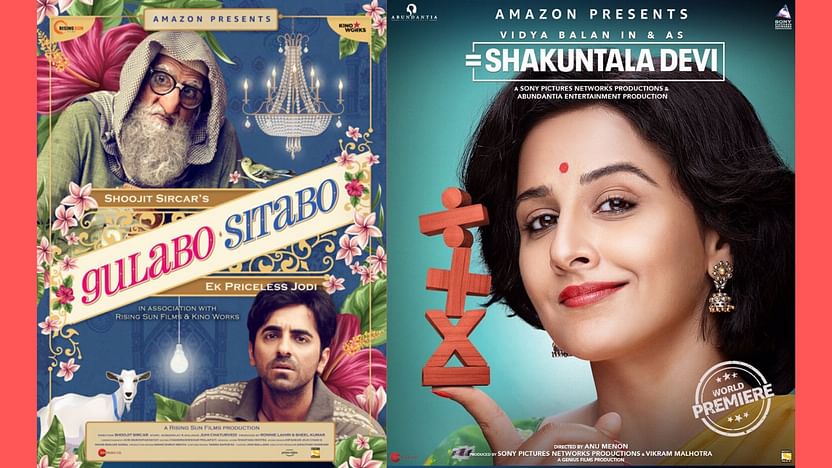 Shoojit Sircar, Ronnie Lahiri and Sheel Kumar were the first to announce that they would be going with an OTT platform for premiering their film. Since it was a fairly big film, made at an estimated cost of Rs. 45 crore, and because it stars big names like Amitabh Bachchan and Ayushmann Khurrana, and is directed by an accomplished and successful director like Shoojit Sircar, the debate became more furious, almost wild. Clearly, the exhibition sector was against the move of the film's producers to go to an OTT platform for succour. Multiplexes and single-screen cinemas, by and large, felt betrayed, cheated by Shoojit Sircar and his team. For them, the action of premiering the film on Amazon was akin to deserting their partners (the exhibition sector) in difficult times. On the other hand, there was the other group (most producers, several distributors) which opined that there was nothing wrong if Gulabo Sitabo — and as it turned out a day later, Shakuntala Devi too — was going to be premiered on an OTT platform, in both these cases, on Amazon. Inox group lost no time in issuing a veiled threat to the producers of Gulabo Sitabo for having dared to desert the industry partners. One is certain, their threat would now also apply to the producers of Shakuntala Devi and all the other films which will be announced during lockdown, for premiering on some OTT platform or the other. Although the other multiplex chains have not been as forthright in their 'condemnation', one is certain that all or almost all the multiplex chains as also single-screen cinemas are united in their resolve to "teach such producers a lesson" when they are ready with their next film after the lockdown is lifted. The seething anger in the exhibition sector says it all. In fact, the Multiplex Association of India had, some weeks back, requested producers, content creators and stars (many of who are producers too, these days) to stand by them and not sell their films for first release on an OTT platform.
While the kneejerk reaction of the exhibition community to resent the action of producers who are keen to premiere their films on an OTT platform is, shall we say, for the lack of a more appropriate word, somewhat understandable, the continued heartburn and the resolve to teach such producers a lesson isn't. The novel coronavirus is an extraordinary pandemic, of the kind nobody must have imagined. Businesses have been ruined in the last two-three months, salaried employees don't know how they will be able to tide over these terrible times, small and medium business establishments can't fathom whether they will be able to resurrect their businesses or not… in short, nobody is in a happy space. So also in the film industry, whether he is a producer, distributor, exhibitor, junior artiste, actor, dancer, fighter, make-up man, hair dresser, cameraman, art director, production assistant, everybody's life has come to a standstill. If, in these trying times, a few lucky ones in the same film industry are able to tide over these terrible times by fair means, what is wrong? Why should those who are not as fortunately placed, be angry with those who are trying to save their businesses or recover their locked-up monies by means which are completely legal? Agreed, it may seem that the producers, who are selling their films for premiering on OTT platforms, are not standing by their brethren, but why romanticise this tragedy? Desperate situations call for desperate measures — and this desperate measure of giving your film, which you so lovingly made for the big screen, for streaming on the small screen, is definitely not giving those producers a lot of joy. But it is definitely helping them recover their investment of crores of rupees, which would not have been possible if they were to wait for cinemas to reopen and crowds to return to those cinemas. One doesn't know how long this may take.
If it's a question of life and death for all, what does a human being do? Of course, he will try to save his own life and those of his near and dear ones. If the cabin pressure in an aeroplane drops down drastically, the airhostess asks you to wear the oxygen mask. You are supposed to wear your mask first, then help the person/s with you, even if that person happens to be an infant or an aged parent. The underlying logic is: you have to first save yourself to be able to save your little one or your aged relative. Likewise, those few producers who are trying to recover their investment by selling their films for first release on an OTT platform, are doing no wrong. The multiplex owners and single-screen cinema owners need to understand that the survival instinct is inbuilt in all human beings — and producers are not any different from the rest of the humans. If a producer, by trying to recover his investment through sale of OTT premiere rights of his film, is able to tide over the difficult times, what's wrong? In all probability, he just might be able to save a few more in the film industry. Like in the oxygen mask theory, the producer is first covering his face with the mask; the hope is that he would be able to make some more survive by helping them wear their masks. It is not as if Shoojit Sircar and his partners will run away with the money which Amazon would be paying them additionally for the premiere rights (and even if they were to run away, no one can stop them, it's their money). The fact is that they or their financiers will invest the said money to make more films — and that too, for playing in the cinemas first! One doesn't expect the lockdown to last forever. When normalcy returns, people would start flocking to the cinemas once again, hopefully, with the same gusto and excitement and in as large numbers, maybe even larger!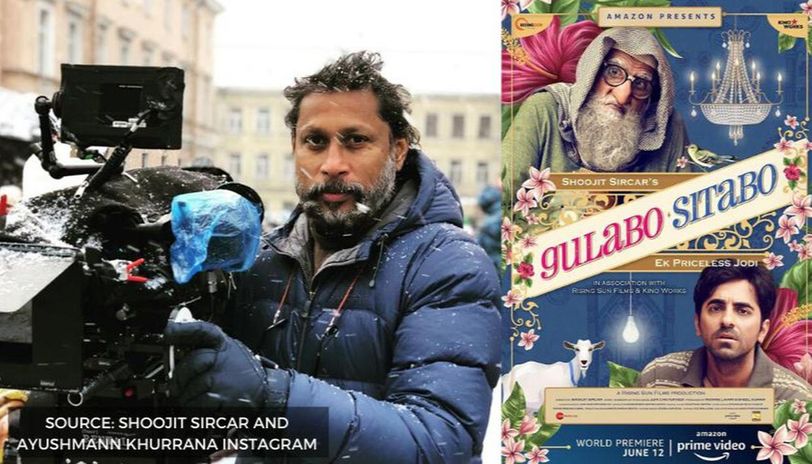 For producers of completed and ready-for-release films, it becomes difficult to service their loans because such films need to bring in revenues so that the loans can be paid off. Only when the loans are repaid will the interest on them stop. Otherwise, the interest would be a recurring monthly expenditure — and bigger the loan, higher the monthly interest. Every producer who can liquidate his investment by whatever means would try to do so in such trying times as these. Nobody should feel bad about that. Rather, it should be viewed as a step in the right direction because the whole (industry) will come out of this only when the parts (in this case, the producers of Gulabo Sitabo, Shakuntala Devi and others like them) start to come out.
Just one more point here. As soon as the lockdown started in March, one recalls that the exhibition sector had approached the government with a charter of demands including suspension of GST on cinema tickets for some months, electricity tariff reduction for a few months, direction to landlords for waiver of rentals for the cinemas for some time, etc. Strangely, these very exhibitors are forgetting that they were also fending for themselves in March and April. That the government did not oblige is a different story altogether. But the multiplex and single-screen cinema owners did try to get reliefs. Did they promise any part of the government largesse, if the same were to come, to the producers? No! Did the producers complain and question the exhibitors for "selfishly" looking after their own interests? No!
The industry in general and the exhibition sector in particular need to understand that no filmmmaker or producer is happy when his film premieres on an OTT platform, especially because it is made for the big screen. But, as mentioned above, desperate times call for desperate measures. Besides, premiering films on OTT may not become a trend for all times to come. This will also pass. Once the public returns to cinemas in hordes, producers will release their films in cinemas first, and on OTT platforms later. It cannot be otherwise! Rather than fighting among themselves, let each sector find solace in the fact that at least someone is succeeding in emerging victorious. That someone could be a producer, an actor, a cinema owner, a distributor, a whoever. Finally, that someone represents the film industry. His victory is the victory of the film industry as a whole.