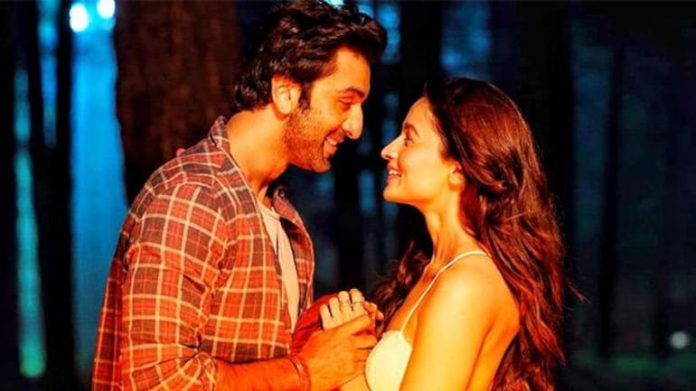 The National Cinema Day yesterday (23rd September) saw tickets being sold at Rs. 75 for the entire day in around 4,000 cinemas, both multiplexes and single-screen. Hence footfalls in cinemas increased dramatically. BRAHMASTRA: PART ONE – SHIVA was the biggest beneficiary of this.
Middle-Class Love failed to make any mark whatsoever in the first week despite the film having fair merits. Lack of promotion and, therefore, awareness about the film did it in.
Jahaan Chaar Yaar bombed miserably in the first week.
Saroj Ka Rishta proved a damp squib in 1st week all over.
Siya failed to do anything worthwile in its first week.
Khalli Balli proved to be a debacle in the first week.
Matto Ki Saikil met with a disastrous fate at the box-office in its first week.
Brahmastra: Part One – Shiva touched the Rs. 200-crore mark in 10 days. The second weekend recorded good collections but the weekdays were not half as exciting. The second weekend for all the versions (Hindi as well as South language dubbed) put together started with a take of Rs. 8.75 crore on Friday. Collections on Saturday shot up to Rs. 14 crore. The Sunday total was Rs. 14.50 crore. The second weekend, therefore, closed at Rs. 37.25 crore. The total for 10 days, therefore, touched Rs. 200.25 crore. Collections for the weekdays were not up to the mark: Monday – Rs. 4.25 crore, Tuesday – Rs. 3.75 crore, Wednesday – Rs. 3.10 crore, Thursday – Rs. 2.65 crore. In this way, the total for the weekdays was Rs. 13.75 crore. Hence the second week's total was Rs. 51 crore. Of this, the dubbed South language versions have netted Rs. 3 crore in all in the second week. Grand total for 2 weeks: Rs. 214 crore.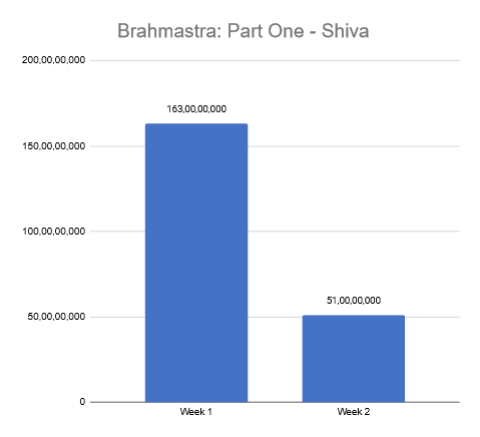 Boyz 3 (Marathi) did extremely well in the first week all over Maharashtra.
Bhau Bali (Marathi) failed miserably in the first week in Maharashtra.
Roop Nagar Ke Cheetey (Marathi) failed to attract the public to the cinemas in 1st week all over Maharashtra.