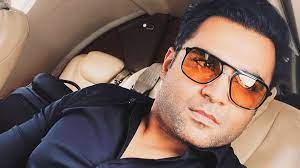 Actor-producer and businessman Sachin Joshi on September 6 urged the special PMLA court to discharge him on the same grounds as the key accused in a money laundering case in light of a recent Supreme Court ruling. Omkar group promoters Babulal Varma and Kamalkishore Gupta, both key accused, were discharged last month after they cited a July 27 Supreme Court order which said that "when there is no scheduled predicate offence, the PMLA case cannot continue". The predicate offence against the two accused, based on which the Enforcement Directorate had registered its money laundering case, was closed.
Special judge M.G. Deshpande adjourned Sachin Joshi's matter for the ED to file replies to the discharge pleas. Joshi's lawyers submitted that his discharge application was pending for long, with the ED already having filed its reply. Sachin has been out on bail.
The ED submitted that it is in the process of challenging the order passed by the court in respect of Varma and Gupta, and urged the court to adjourn the matter till a decision of the Bombay high court was delivered. However, Sachin's lawyer, Abad Ponda, submitted that the matter had not been referred to the high court till date.
The court said, there was substance in Ponda's submissions.