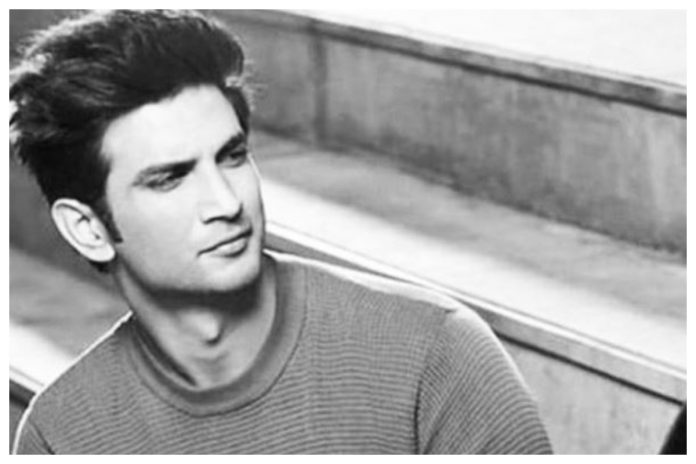 Sushant Singh Rajput's death has been made to be shrouded in so much mystery that it has almost taken away the grief that comes with the demise of any human being, more so if he is a very successful star like Sushant was. The public hysteria has been playing out since he committed suicide on 14th June, after a handful of people alleged that the so-called Bollywood mafia had murdered him because of nepotism, groupism and favoritism. These handful of people managed to hijack the collective human mind of the common people. The public may think that their hysterical allegations and accusations are collective grief but that's not true. It is more in the nature of collective judgement by people who neither have the right nor the licence to comment on serious matters like murder and suicide. The electronic media couldn't have asked for a better bait and they willingly bit it. After all, this kind of speculation would give them fodder for a couple of days, they thought. They were wrong. It has given them fodder for almost two months now. That the surmises were absolutely baseless never seemed to bother most of the electronic and online media as well as the social media. Everyone wanted to be a part of the mass hysteria. Ordinary human beings on social media made it appear that if they did not comment on Sushant's early departure, they would be doing him grave injustice, little realising that they were doing just that by commenting and passing judgements as if they had replaced the courts in India. Ditto for the television news channels and the online portals and websites. Strangely, these very news channels, online channels and so-called social media experts have remained painfully silent in the matter of suicides by other actors like Sameer Sharma (he committed suicide a month-and-a-half after Sushant) and Manmeet Grewal (before Sushant). Aren't the journalists guilty of favoritism by highlighting one suicide so much while ignoring the others completely? Weren't the lives of Sameer Sharma and Manmeet Grewal important enough to deserve the same headlines? In any case, who decides the worth of lives? The fact is that the television news channels know that the eyeballs come for big names, not for their 'lesser' brethren. And the moolah is where the eyeballs are. The channels should stop preaching about the ill-effects of favoritism because they are indulging in just that!
The journalists and TV channels, who alleged that Karan Johar, Salman Khan, Aditya Chopra, Ekta Kapoor and some other big names of Bollywood as also star-kids were responsible for the death of Sushant, were the same who, till just before Sushant's suicide, had interacted with the same celebrities and star-kids most happily and willingly. If they were so convinced that these celebrities were part of the so-called Bollywood mafia, where were their scruples before 14th June? Or did they not have any sense of judgement? Even if we assume that they never realised that the ones they were interacting with day in and day out were part of the so-called killer gang, why did these journalists and TV and online channels jump onto the condemn-them-persecute-them-ridicule-them bandwagon? Why did they not wait to think for even a moment that their reckless action of believing what a couple of Bollywood persons were saying rather than their own sense of judgement and fair play would influence the whole nation into believing what they were all set to peddle in front of the unsuspecting and gullible public? It was because they all were starved of news. Sick and tired of lack and even complete absence of Bollywood news, they were all looking for sensational breaking-news stories — and they had got not one but several together in the suicide of a promising young star. So then, who is the mafia — the Bollywood celebrities or the media?
In any case, the story currently doing the rounds of television news and online Bollywood channels and social media is that Sushant's girlfriend, Rhea Chakraborty, and her family had either directly or indirectly murdered Sushant or led him to committing suicide. The media dropped the old theory of nepotism etc. just as suddenly as it had picked it up hours after his suicide in June. They latched on to the Rhea Chakraborty conspiracy theory propounded by Sushant's father in his FIR filed in Patna. But in their haste and excitement to feed the insatiable hunger of the public, not a single television or online channel admitted that they had erred in accusing Johar, Khan, Chopra, Kapoor and a handful of others by saying that their nepotism, groupism and favoritism had driven Sushant to take the extreme step of ending his life on 14th June. Even if they did not want to admit their gross failure in using restraint in propagating theories of murder, they never put a closure to the murder-by-celebrities theory before starting the theory that Rhea Chakraborty had killed her boyfriend — again armed with only their hunger to get eyeballs for their channels. Trial by media is sickening but one cannot deny that it exists — and in this case, it has been raising its ugly head every single day since 14th June. The unbelievable part is that every single TV or online channel or even people, not remotely connected with Sushant Singh Rajput or Bollywood, but commenting on social media about his suicide, have been passing judgements, not voicing opinions. They speak or write as if their word is final. But they are the ones who first supported the nepotism theory, and they now support the girlfriend-murdered-boyfriend story. Not a single TV or online channel or even member of the public has given closure to the earlier theory before changing tracks and moving on to the latest theory that Rhea killed Sushant. Even if we were to dismiss the social media posts of common persons, and concentrate only on the broadcasts of TV and online channels, the point that emerges is that this is not journalism. A good journalist will never confuse his reader/viewer/listener. But in this case, the over-enthusiastic journalists are doing only that — confusing members of the public. Neither are they analysing nor are they questioning the theories that seem to be sometimes born out of hearsay or imagination.
Why can't a suicide be just that? Why does a Bollywood star's death have to be as dramatic as his films? Is screenplay writing so easy or so tempting that every TV channel, every film journalist, every online website, every member of the public wants to try his hand at it? For, if you were to piece together the wild stories broadcast by any television or online channel or propagated by even a common man on his social media, you would be surprised by the number of twists and turns their home-grown story has taken. Manmohan Desai, who was invariably accused of illogical scripts but whose films often hit bull's eye, would be turning in his grave at the sheer illogicality of it all.
If someone were to not apply his mind, and instead base all his thinking on what he has been fed by television news channels, Bollywood websites and portals, and social media, he would be convinced that Sushant did not commit suicide; instead, he was murdered, not once but twice — first by top names of the film industry, and again, by his girlfriend, Rhea Chakraborty. The same man was murdered twice, by two different people or group of people for absolutely different reasons.
But if somebody decided to question all that was being thrown at him in the name of news, he would ask simple questions which beg answers. It's a wonder how the TV channels and members of the public who are crying hoarse about the suicide not being suicide but rather a murder, don't want to raise questions like:
(1) If Sushant Singh Rajput's father claims that he had, in February this year, filed a complaint with the Bandra police station in Bombay as he feared for his son's life, why did he not come to Bombay to meet him or to follow up on the complaint between February and June 14? He was complaining about his son, isn't it? That the Bandra police station has denied that he ever filed a written complaint is besides the point. That neither Sushant's father nor his four sisters nor even his four brothers-in-law mentioned a word about Rhea's involvement in the demise, when they came to Bombay after the unfortunate incident is also besides the point?
(2) Pardon my saying so, but if Salman Khan or Karan Johar decided to eliminate Sushant Singh Rajput, how are stars like Aamir Khan and filmmakers like Rajkumar Hirani and Sanjay Leela Bhansali still alive? Did Johar or Salman not plan to exterminate them too?
(3) If Rhea Chakraborty forced Sushant to take her and her brother on as directors in a company or two companies started by him (Sushant), how is it that the company is named Vividrage Rhealityx Pvt. Ltd. — why the 'h' in 'Rhealityx'. Isn't it clear that the 'h' must've been added by Sushant for Rhea's name to fit into the company's name, just as a sign of his undying love for her? In normal circumstances, it should've been Realityx, but Sushant made it Rhealityx!
There's no limit to the number of questions which can be raised for every conspiracy theory. Hopefully, all these questions must've been asked or will be asked by the investigating officials. But if the media and common men want to leave all that for the investigating agencies, shouldn't the conclusion of the investigations also come from those very investigating agencies? How weird is it that the public is being fed with the 'findings' even before the investigations are completed!
Furthermore, like the news channels and the public are giving so much importance to the theories that make the suicide look like a murder, why are they dismissing off important things like the reports of the forensic experts and the psychiatrists who were medicating or advising him for mental depression? Or, for that matter, the evidence of the Chartered Accountant of Sushant Singh Rajput who has dismissed off claims of financial bungling? The forensic reports have clearly mentioned that the actor had Google-searched terms like 'painless death' before he ended his life. That can't be so normal as to gloss over it. Unfortunately, reports and testimonies of the attending psychiatrists have hardly been given the importance they deserved. After the family and friends, it is professionals like doctors and psychiatrists who can be key to a person's mind, more so, if the person was a patient of depression and had committed suicide.
Frankly, the Sushant Singh Rajput suicide has brought forth another suicide which has gone unreported. Journalism committed suicide soon after Sushant!