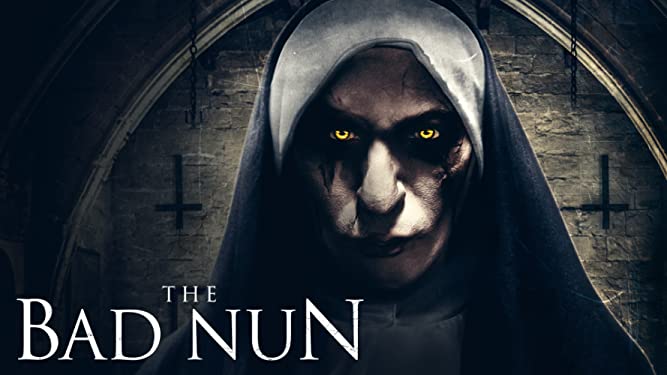 Proportion Productions' The Bad Nun (dubbed from the Hollywood film of the same name; A) is a horror thriller. Aesha (Becca Hirani) checks into a bed and breakfast in Kent but is troubled by a nun at night. The nun begins to show her true colours as the night progresses.
Scott Jeffrey has penned a script which is not very engaging as the horror element lacks novelty. One has seen many horror thrillers of the same kind. There are some horror scenes, of course, but they aren't the kind which will send chills down the viewers' spines.
Becaa Hirani does a fairly good job. Lucy Chappell is alright as Lea. Tiffany-Ellen Robinson makes her presence felt in the role of Imogen. Chris Kaye has his moments as Luke 'Mr. Big'. Georgia Wood is okay as the police operator. Cassandra French leaves a mark as Sister Cindy Lamb. Mika Hockman (as Tilda), Patsy Prince (as Saanvi) and the others are adequate.
Scott Jeffrey's direction is fair, limited as it is by his mediocre script. Lee Olivier-Hall's background music is proper. Cinematography (by Edward Lui) is quite nice. Chiraag Patel's editing is decent. Visual effects are okay. Dubbing is ordinary.
On the whole, The Bad Nun is a dull fare which will go largely unnoticed.
Released on 15-1-'21 at at Maxus Borivli (daily 1 show) and other cinemas of Bombay thru Sunrise Entertainment. Publicity & opening: very poor. …….Also released all over. Opening was very weak everywhere.