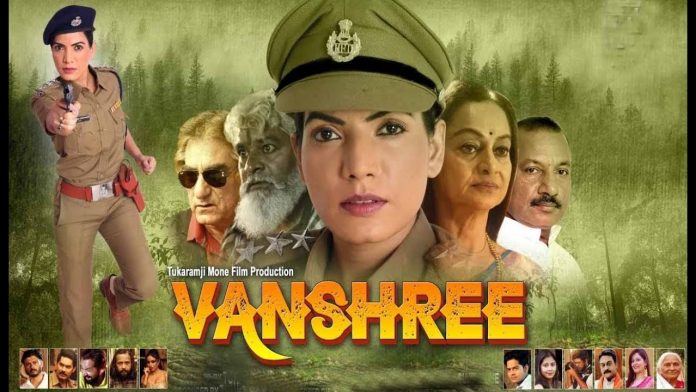 Tukaramji Mone Film Production's Vanshree (UA) is the story of a brave and forthright forest officer. She works very hard to stop the smuggling of forest wood. She is also keen to inculcate social awareness among people. Does the forest officer succeed in her missions?
Manoj Singh's story is very dry and drab. Suresh Saroj's screenplay is hardly any better. The drama moves on the same track of the forest officer's efforts and hence it gets monotonous. Suresh Saroj's dialogues are dull.
Ammey does an average job. Zarina Wahab is alright. Tukaram Mone lends routine support. Rajesh Bhati barely passes muster.
Suresh Saroj's direction is as dull as the script. His narration does not improve matters for the audience. Laxminarayan's music and lyrics are barely functional. Song picturisations (Vikram Borade and Suresh Saroj) are okay. Raja Yadav's background music lacks impact. Camerawork (Raj Kumar Baghel and Hemant Maheshwari) is nothing to write home about. Action and stunt scenes (by Suresh Saroj) lack fire. Rajeev Sharma's art direction is commonplace. Editing (Arjun Prajapati and Krishna Murari Yadav) is loose.
On the whole, Vanshree is a poor show all the way.
Released on 23-9-'22 at Movie Star Goregaon (daily 1 show) and other cinemas of Bombay thru August Entertainment. Publicity & opening: horrifyingly poor. …….Also released all over.