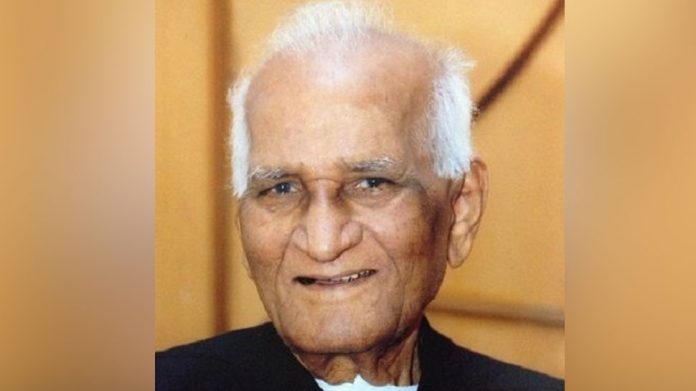 (From our issue dated 1st October, 1994)
No Voting In CCCA
SANTOSH SINGH JAIN RE-ELECTED PRESIDENT
Santosh Singh Jain was re-elected president of the Central Circuit Cine Association (CCCA) at its annual general meeting held on 29th September in Jaipur at the Birla auditorium. No formal elections were held this time. Mem­bers were nominated on the executive committee by consensus of opinion. As a result, the elections, scheduled for 30th September, did not take place. This is the first time in the 41 years' history of the CCCA that no elections were held.
Azad Laddha was elected vice president, H.S.P. Rao, hon secretary, and Prem Dev, hon. treasurer.
The following members are in the new executive committee:
C.P. Berar Distributors: H.S.P. Rao, Bharat Khajanchi, Ramkisan Kasat and Daulat Khatri.
C.P. Berar Exhibitors: Vijay Rathi, Azad Laddha, S.K. Surana and Pramod Kumar Munot.
C.I. Distributors: Prem Dev and Vinod Malhotra.
C.I. Exhibitors: O.P. Goyal and Ramesh Sureka.
Rajasthan Distributors: Santosh Singh Jain and Mohan Godha.
Rajasthan Exhibitors: O.P. Bansal and Trilok Singh.
As there was no real contest, the att­endance at the annual general meeting was at an all-time low. As against the usual attendance in several thousands, there were some hundreds this time. Besides the members of Rajasthan, there were just about 100 to 125 members from C.P. and C.I.
The Golchas (Premprakash cinema, Jaipur) hosted dinner for the members on 29th. Lunch was hosted by the Sura­nas (Raj Mandir). Breakfast was by Omprakashji (Polo Victory).
The annual general meeting was a regular affair.
DO YOU KNOW?
* The dispute over the title GENTLEMAN, between producers Vinod Verma and Allu Aravind, has been settled out of court. The former has reportedly been paid a lakh by the latter.
* Director Jagdish Sidana has lent a multi-star cast touch to a song-dance number of his HUM ANAAREE HAIN which is being shot in a 3-day schedule from 29th September at Mehboob Studios on a set depicting a land of fantasy. The director has ass­embled look-alikes of top stars like Michael Jackson, Dev Anand, Rajesh Khanna, Anil Kapoor, Rajinikanth, Sanjay Dutt, Salman Khan, Shah Rukh Khan, Mehmood, Jagdeep and others. And what's more, there are two look-alikes of each of Amitabh and Govinda. All totalling 26 'stars'! They are all participating with the films' artistes – Kader Khan, Armaan Kohli, Ayesha Julka, Raj Kishore and Birbal.
* The Gujarat government did not invite even the studio owners of Guja­rat for its awards function held on 15th September in Ahmedabad. Mrs. Ibrahim Nadiadwala has taken strong exception to this "lapse" on the part of the government and has written to the I & B ministry, complaining about the same. She has recalled that her husband, late Ibrahimbhai, was not only the owner of Lucky Studios, Halol, where the award-winning Gujarati films (SAMAY NI SANTA­ KUKDI, SAAJAN NE SATHWARE and LAAJU LAAKHAN) were shot but was also himself a Gujarati film producer. In spite of that, no in­vitation was extended to any representative of Lucky Studios, she has said.
* Sunil Agnihotri may not have earned so much praise for the films directed by him as he is earning these days for his TV serial, CHANDRAKANTA, being aired on the national network of Doordarshan. The serial is very popular among families.
* From 4th October, viewers of Sri Adhikari Brothers' TV serial, COM­MANDER, on Zee TV will get to see a new Commander. Sudhir Mithoo has been signed to play the lead role in place of Ramesh Bhatkar.
* Manjushree Cinema has become the first ever cinema in Kanpur to give a distributor's share of over a million rupees to a film. HAHK..! has fetch­ed a share of 10,86,413/- in just 8 weeks, from the cinema. Collection in 8th week: 1,74,340/-, city record.
YOU ASKED IT
What does the non-success of Main Khiladi Tu Anari prove?
– That hit music and hype are not enough to make a film a success.
Is it true that Weston is starting one more film, besides the two already started?
–Yes, the third will star Ajay Devgan and Madhuri Dixit, and will be directed by Rahul Rawail.
I want to make money. Should I pro­duce or distribute a film?
– You should quit the industry.
J. OM PRAKASH ELECTED GUILD CHIEF
J. Om Prakash was elected president of the Film Producers' Guild of India at its annual general meeting held on 30th September at Gallops Restaurant, Maha­laxmi, Bombay. Gulshan Rai was elected senior vice president, and Yash Chopra, vice president. Kamal Kumar Barjatya, Kiran Shantaram and Pahlaj Nihalani were elected hon. treasurers.
In place of the eight retiring committee members, the following were elected for the year 1994-95: Amit Khanna, Subhash Ghai, Prakash Mehra, Shreeram Bohra, T.C. Dewan, Ramdayal, Raj Tilak Magan and F.C. Mehra. The first three named producers have been elected on the com­mittee for the first time.
There was a move to increase the con­tribution of a producer for every film pro­duced, from Rs. 5,000 to Rs.10,000. But since the majority was not in favour of such a contribution to be made to the Guild, it was decided to instead charge every member Rs. 2,500 per year. The en­trance fee was increased from Rs. 2,500 to Rs. 3,000.
The elections were followed by a cocktail-dinner party at Gallops. It was hosted by Gulshan Rai who himself could not attend as he is recuperating from a paralytic attack, at Breach Candy Hospi­tal.
CINEMA OWNER DEAD
Bhore Ramgopal, proprietor of B.P. Palace cinema, Bharatpur (Rajasthan), expired on 28th September in Agra. The cinema cancelled 11 shows, on 28th, 29th and 30th.
S.P. AHLUWALIYA DIES IN HOSPITAL
Noted Marathi film producer Satya Pal Ahluwaliya died on 28th September at 8.30 a.m. at Cooper Hospital, Bombay. He had met with an accident the previous morning at Andheri (Bombay) while he was on his way to office. The accident proved fatal.
Popularly known as Pal Sahib, he had pro­duced four Marathi and two Hindi films under his banner of Eagle Interna­tional Enterprises. His Marathi film, Kul­dee­pak, fetched him the best producer's award of the Maharashtra state government in 1992. The Hindi films he had made were Gunahgar and Daulat Ka Nasha.
S.P. Ahluwaliya is survived by his wife and two daughters. Chautha uthala will be held today (1st October) between 4.30 p.m. and 6 p.m. at Sindhi Gurudwara, near Nilkanth Hotel, Linking Road, Khar, Bombay.
DHARAM PAUL ARORA ELECTED NIMPA CHIEF
Dharam Paul Arora was elected president of the Northern India Motion Pictur­es Association (NIMPA) on 26th Septem­ber. Ram Kumar Bhardwaj and Bhupinder Singh were elected vice presidents, and Yash Paul Mittal, hon. general secretary. Surinder Sehgal was elected hon. jt. secretary, and Joginder Jaggi, hon. treasurer.
Earlier, at the 45th annual general meeting, the following seven candidates were declared elected unopposed: Dharam Paul Arora, Yash Paul Mittal, Bhupinder Singh, Kuldeep Singh, Narinder Singh Walia, Inderjit Walia and Kanwal Kishor.
Other members of the executive com­mittee are Jaswant Singh, Madan Lal Kapoor, Romesh Gupta, Tarlok Saggi and Amrik Singh.
HC EXTENDS STAY ON 'BANDIT QUEEN'
The Delhi high court on September 28 extended the stay on exhibition of the controversial film, Bandit Queen, for public as well as private viewing all over the country till October 18. Mr. Justice Virendra Jain also directed Channel Four TV to place on record the names of par­ties and dates of agreement entered into with third parties to exhibit films abroad, within two weeks. He has also asked Mala Sen, the author of the book on which the film is based, to file her affidavit on whether the film is based on the book.
U.A. THADANI RE-ELECTED TOA PRESIDENT
At the first meeting of the Council of Management of the Theatre Owners' Association (TOA), held on 23rd September, U.A. Thadani was unanimously re-elected president for the year 1994-95. This is Thadani's fifth term as president. R.P. Anand was elected vice president, N.F. Damania, hon. treasurer, and C.N. Mirani and Nester D'souza, hon. secretaries.
The other members elected on the Council of Management at the TOA's annual general meeting are: Kiran Shan­taram, R.V. Vidhani, N.F. Sidhwa, F.C. Mehra, R.F. Balaporia, Salim Ebrahim, K.A. Thadani, N.N. Menon, Milap Joshi, Girivarsinhji and A.L. Shahani.
Jimmy D. Sukhia and Keshav Dash­rath Patil have been co-opted on the Council of Management.
P.J. PATEL NO MORE
P.J. Patel, sole distributor of Orwo films in India and managing director of Central Camera, a photographic equipment con­cern of Bombay, expired on 24th Septem­ber in Bombay. He was 75 and is survived by three daughters. He was actor Raj Kiran's father-in-law.
GYANDEV AGNIHOTRI PASSES AWAY
Story, screenplay and dialogue writer Gyandev Agnihotri passed away in the early morning hours of 26th September at his residence in Bombay due to a heart attack. He was 59.
Gyandev Agnihotri had written about 60 films. His notable works were Mr. Natwarlal, Do Aur Do Paanch, Swarag Se Sunder, Ghar Ek Mandir, Sindoor, Aaj Ka Daur, Gharana, Ghar Sansar, Dariya-Dil, Maan Abhimaan, Sunay­na, Yaarana, Jaisi Karni Waisi Bharni, Karz Chukana Hai, Pyar Ka Mandir, Pyar Ka Devta and Beta. He specialised in family socials. He also wrote Madhu­malti in which he was a partner in pro­duction with Basu Bhattacharya. Gyan­dev Agnihotri used to also assist Basu-da in direction. His first film as writer (dia­logue and lyrics) was Avishkar. He was writing Parakrami at the time of his death.
True to his name, Gyandev was a learned man and was a professor of English in Kanpur. It was Manoj Kumar who brought him to Bombay but he never wrote any film for Manoj Kumar. It was two plays, 'Danga' and 'NEFA Ki Ek Shaam', written by Gyandev Agnihotri, that made Manoj Kumar see the spark in the writer who was to later carve a niche for himself in film writing.
He was a very simple and soft-spoken person who preferred to let his work speak for itself. He loved walking and used to often take long walks.
Gyandev Agnihotri's funeral was held the same day (26th) at 4 p.m.
He is survived by his wife, a son and a daughter. Shanti path was held on 28th. The bereaved members of the family left for Kanpur today (1st October).
NEW RELEASES UNCERTAIN
All release schedules have gone haywire, thanks to the outbreak of the plague in various parts of the country. Cinemas in different cities of Gujarat have closed down on the orders of the authorities. Delhi cinemas have also been asked to close down indefinitely from 30th September. In some cities of Maharashtra also, it is the same story. All shipments to Overseas countries have been upset following the withdrawal of permission by some countries to Indian carriers to enter their jurisdiction.
As a result, releases of next week have been postponed. Trade pundits don't think, it would be possible to release any new film on 14th October too. However, the Bombay distributors of Amaanat, Stuntman and Udhaar Ki Zindagi are claiming that the films will be released on 14th, as scheduled.
Beta Ho To Aisa and Ikke Pe Ikka are slated for release on 21st October. A number of films have been planned for Diwali release (4th November): The Gentleman, Yaar Gaddar, Hum Hain Bemisal, Aao Pyar Karen, Majhdhaar, Sardar etc. Suhaag has been postponed.
SULTAN AHMED ELECTED IMPPA PRESIDENT
Sultan Ahmed was elected president of the Indian Motion Picture Produ­cers' Association at the first meeting of the newly elected executive committee, held on 30th September at IMPPA House. Saawan Kumar was elected senior vice president, and Vinay Kumar Sinha, vice president. S.K. Kapur was elected hon. treasurer.
Earlier, 18 candidates of the United Group, led by Shakti Samanta (who him­self did not contest the elections), were voted to power in the 21-member com­mittee at the elections held on 29th Sep­tember at ISKCON, Juhu. Of the 18, fourteen were voted in the Ordinary class, and four, in the Associate I class.
Dara Singh bagged the highest num­ber of votes (94) in the Ordinary class. In the Associate I class, Komal Nahta and S.K. Kapur polled the maximum votes (44 each).
LAST BUT NOT THE LEAST ….
….Rather, it was the most!
Komal Nahta decided to contest the IMPPA elections barely 18 hours before they were held. He had filed his nomination earlier, but later decided to withdraw the same. It was when Darshan Sabarwal, a candidate of the United group, withdrew his candidature on 28th that Komal stepped in. His name was finalised at the pre-election party of the United group on the night of 28th. And in the election on 29th, Komal bagged the highest number of votes — 44 — in the Asso­ciate I Class. S.K. Kapur also bagged 44 votes.
Incidentally, this was the first time that Komal contested the IMPPA elec­tions. Exactly 10 years ago, in 1984, when Komal's father, late Shri Ram­raj-ji Nahta had contested the IMPPA elections (in the Ordinary Class) for the first time, he, too, had secured the highest number of votes (156). Senior members of the IMPPA fondly recall­ed this at the elections on 29th. What few must have recalled is that in 1984, Ramraj-ji was also the last to file his nomination for election. The son in the father's footsteps…..
IN RAMRAJ-JI'S FOOTSTEPS
Dear Komal,

I am proud of you that you have secured the highest number of votes in our Associate Class I in the IMPPA elections held on 29-9-'94 and kept high the dignity and values of our be­loved leader, late Shri Ramraj Nahta, your father, with whom I was associated as executive committee member many a time and used to enjoy being with him during his period. I wish that you should have the same courage and strength to keep alive his memory.
– S.P. Malhotra
Apollo Arts
MAJROOH SULTANPURI RECEIVES DADASAHEB PHALKE AWARD
Veteran lyricist Majrooh Sultanpuri received the coveted Dadasaheb Phalke Award, the nation's highest honour, for lifetime contribution to cinema, from the president, Dr. Shankar Dayal Sharma, in Delhi on September 30. The much-delay­ed 41st National Awards for 1993 were presented at a glittering ceremony at the newly-renovated Vigyan Bhawan by the president and, for the first time, by the former Dadasaheb Phalke awardees, Jai­raj, Ashok Kumar and Dr. Bhupen Haza­rika.
Buddhadeb Dasgupta received the best film award for the feature film, Cha­rachar (Bengali). The best director award was presented to T.V. Chandran, and the best actor award, to Mammootty for Pon­than Mada (Malayalam). Shobhana got the best actress award for Manichi­trathazhu (Malayalam). Neena Gupta won two awards — for the best supporting actress in Woh Chhokri, and for the best non-feature film debut of a director for Bazar Sitaram. Paresh Rawal bagged the best supporting actor award for Sir. Ketan Mehta won the Nargis Dutt award for national integration for Sardar, a film on the life history of Sardar Patel.
President Shankar Dayal Sharma, in his speech, called upon the film industry to deal, through self-regulation, with the problem of depiction of values and themes which are alien to our way of life. He added that proscription is a solution worse than the disease itself. He further said that films were among the most vibrant forces of national integration and for strengthening ties with other societies and cultures, and the cultural intermingling, that was characteristic of the film industry, sym­bolised the oneness of India. He emphasised on maintaining a balance between entertainment and social relevance and asked filmmakers to accept it as a chall­enge.
I & B minister K.P. Singh Deo called on filmmakers to discharge their responsibilities to curb sex and violence and dis­courage anti-social trends in films.
Garma-Garam
** The bomb blasts did it last year. The plague is doing it this year. Does box-office have to take such a beating always?
** Except for the exhibitors, nobody is really happy about the reduction in entertainment tax in Maharashtra because the government has put a res­triction due to which admission rates cannot be increased for a year. And even the exhibitors are only putting up a brave front, trying to be happy. It's because they have been caught unawares. They pleaded before the government, arguing that the high entertainment tax was making cine­ma-going too costly for the paying public and that people should be granted relief by reducing tax. All along, the exhibitors, perhaps, thought that when the government would relent and reduce tax, they (exhibi­tors) would not pass on the benefit to cinegoers and would, instead, pocket the benefit. But the government turned out to be smarter. It has made it clear that the cinemas can­not increase their nett admission rates from the 12th August '94 (cut-off date) level and has, therefore, ensur­ed that the entire benefit of tax re­duction is enjoyed by cinegoers.
** The entertainment tax reduction in the state of Maharashtra has, so to say, created a rift between distributors and exhibitors. Distributors are condemning the reduction. Exhibi­tors are also condemning it but only in their hearts. On the exterior, they are pretending that they've achieved a great deal.
** Juhi Chawla has walked out of Sun­eel Darshan's Ajay. This is a sequel to Suneel terminating the services of director and cameraman Manmoh­an Singh. Suneel will himself direct Sunny Deol, a new heroine and Ajay, of course.
** Even at the cost of sounding repetitive, I must say what I said last week — and with much more emphasis this time. The 'Roop suhana lagta hai' song of The Gentleman (music track of A.R. Rahman from the Telugu original version of the film) has all that it takes to become the new anthem. After 'Ek ladki ko dekha' and 'Tu cheez badi hai mast mast', it is this racy number of Gen­tleman that'll be the favourite of masses and classes alike. It has a mesmerising effect and a rare magi­cal quality. Singers S.P. Balasubrah­maniam and Chitra have given it a unique freshness. Indivar's lyrics are also beautiful. And Rahman's music is… well, hear it for yourself.
** Let's talk of more music. Boney Kapoor has recorded a song for his untitled film, being directed by David Dhawan. It is a potential hit. 'Teri patli kamar mein hai jaadu, teri tirchhi nazar mein hai jaadu' go the lyrics. Although Anand Milind have scored the music, they are honest to admit that the tune is that of one Nitin who is fond of writing songs and composing music for them. The lyrics of the song are also Nitin's brainchild.
** N.N. Sippy has got made impressive sampler cassettes of his Teesra Kaun?. The songs (Anand Milind) seem to have catchy tunes.
** The makers of Suhaag have added one more song in the film. Its music cassettes do not contain this addi­tional number.

3-E
Education-Entertainment-Enlightenment
Stars Rise To The Occasion
Film stars are doing all they can to spread awareness about the plague which has been causing widespread alarm. Thirty-second spots featuring popular stars of Bollywood will be telecast on the national network to dispel myths about the feared disease, as part of a campaign. Rishi Kapoor, Jackie Shroff, Aamir Khan, Manisha Koirala, Nana Patekar and Neena Gupta are among the stars who may participate in the TV spots. Nana has reportedly addressed viewers in Marathi, and there is a move to enlist stars and other celebrities to address audiences in other regional languages.
The 6-Year-Old Wonder
Playback singer Udit Narayan's son is a little wonder. Just six years old, the kid is unbelievable when he performs on stage in shows. The boy has already stepped into papa's shoes. Yes, he has lent his voice to songs of three films — Mansoor Khan's Akele Hum Akele Tum, Sharukh Sultan's Sanjay, and a Nepali film. It is a striking coincidence that Udit Nara­yan had also sung his first Hindi film song in Mansoor Khan's film, Qayamat Se Qayamat Tak. The hit song was 'Papa kehte hain bada naam karega'. As if to prove Majrooh Sultan­puri's lyrics right, son Aditya Narayan also sang his first song for Mansoor Khan's film, Akele Hum Akele Tum.
Child Prodigy
Talking of little wonders, there's a little girl called Sunidhi Chauhan who sings Lata Mangeshkar's songs so beautifully that she should soon become a singer to reckon with. Both, Udit Narayan's son and Sunidhi, are part of the troupe which performs in Kalyanji Anandji's show, called 'Little Wonders'.
New Titles
Here's a list of some new and interesting titles registered by the title registration committee:
Goonda Branch, Lifafa, Palat Tera Dhyan Kidhar Hai, Dil Loota Ke Dekho, Mukka, Mr. Kartoon, Aaj Ka Kar­toon, Hum Hain Kartoon, Main Hun Kartoon, Mujhe Gale Laga Lo, Saas Meri Saheli, Parde Mein Rahene Do, Kaun Kaheta Hai Ganga Maili Hai, I Hate You, Garm Josh, Shree Mati Pareshan Pati, Main, Made In India, Lion Of India, Hero Hindustani, Tu Cheeze Badi Hai Mast Mast, Shyane Log, Pyaar Pe Pehra Nahin, Rathi Maharathi, Tuition Teacher, Kadke Nawab, Bandh Gobhi Ke Patte, Noukari Chhokari Zhopadi, Public Hero, Bom­bay Ka Mawali…