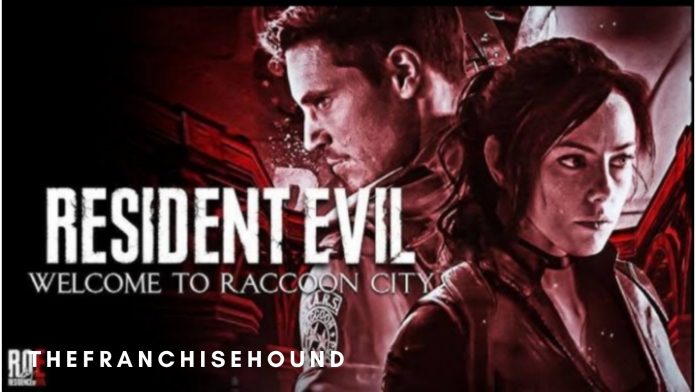 Screen Gems, Constantin Film, The Fyzz Facility and The Tea Shop And Film Company's Resident Evil: Welcome To Raccoon City (dubbed from the Hollywood film of the same name; A) is yet another in the Resident Evil series. It is adapted from the stories of the first and second video games developed by Capcom.
The story is about the sinister happenings in Raccoon city, once the home of successful pharmaceutical giant Umbrella Corp. All hell breaks loose when the evil brewing below the surface is unleashed. It then falls upon a team of like-minded people to uncover the truth behind Umbrella Corp.

Johannes Roberts has written a story which is quite confusing, as stories like this usually are. Roberts' screenplay is engaging in parts only. There are so many characters that the viewers often get confused. Also, they get the feeling of repetitiveness as the drama unfolds. Dialogues are okay.
Kaya Scodelario does well as Claire. Hannah John-Kamen is good as Jill. Robbie Amell makes his mark as Chris. Tom Hopper has his moments as Albert Wesker. Avan Jogia is alright as Leon S. Kennedy. Donal Logue makes his presence felt as Brian Irons. Neal McDonough is effective in the role of William Birkin. Janet Porter (as William Birkin's wife, Annette) and Holly De Barros (as Sherry Birkin) lend able support. Lily Gao (as spy Ada Wong) is fair. Chad Rock provides decent support as Richard Aiken. Nathan Dales is okay as Brad Vickers. Marina Mazepa is quite good as Lisa Trevor. Josh Cruddas (as Ben Bertolucci), Pat Thornton (as the trucker), Sammy Azero (as Enrico Marini) and Dylan Taylor (as Kevin Dooley) are adequate. Lauren Bill (as young Claire) makes a fine impression.
Johannes Roberts' direction is fairly nice but he has not been able to make a film which can sustain the audience's interest all through. Mark Korven's background music is alright. Cinematography (by Maxime Alexandre) is first-rte. Jennifer Spence's production designing is appropriate. Dev Singh's editing leaves something to be desired. Dubbing is of a good standard.
On the whole, Resident Evil: Welcome To Raccoon City will not be able to make much of a connection with the Hindi film-going audience.
Released on 3-12-'21 at Gemini (daily 3 shows) and other cinemas of Bombay thru Sony Pictures Films India Pvt. Ltd. Publicity & opening: dull. …….Also released all over. Opening was weak almost everywhere. The original English version has released simultaneously.