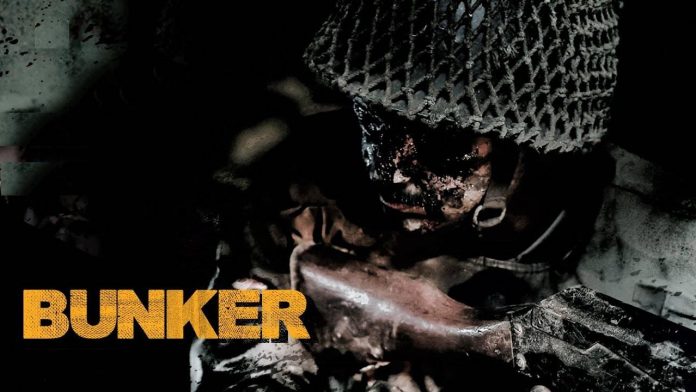 Wagging Tail Entertainment and Falcon Pictures Production's Bunker (UA) is an anti-war film.
It is the story of lieutenant Vikram Singh (Abhijeet Singh) who is fatally injured in a secret bunker at the LOC in Poonch in Jammu & Kashmir, which was hit by a mortar shell during a ceasefire violation. He goes through unlimited mental trauma and endless difficulties. He is missing his wife and daughter, whom he hasn't met since eight months. But Vikram tries to keep his cool as he awaits the arrival of the rescue team. Of course, he is still on duty so he must do all in his command to safeguard the LOC.
Jugal Raja's story is predictable and devoid of any kind of entertainment. His screenplay is so terribly poor that it's a wonder, it forms the basis of a film. If the drama fails to engage or involve the viewers, it also doesn't emotionally move them one bit. Besides, the story moves on a single track and so gets very boring. Jugal Raja's dialogues are not at all of standard.
Abhijeet Singh is ordinary as Vikram Singh. Arindhita Kalita does an average job as Swara Singh. She gets extremely limited scope. Arnav Timsina, Dev Ronsa and Yashvi Varia lend dull support.
Jugal Raja's direction is as weak as his script. Kaushal Mahavir's music is outright bad. Lyrics (Shakeel Azmi) are routine. AHMON's background music hardly deserves separate mention. S.R. Sathishkumar's camerawork is below the mark. Karan Varia's editing is loose.
On the whole, Bunker is a debacle.
Released on 17-1-'20 at PVR Icon Andheri (daily 1 show) and other cinemas of Bombay thru PVR Vkaao. Publicity & opening: terribly poor. …….Also released all over.