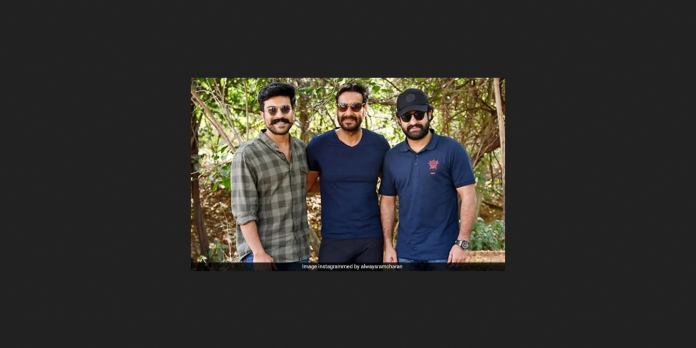 Even as cinemas currently wait with bated breath for producers of big films to announce their release so that they can see footfalls, an announcement today of a Dassera release is waiting to blow up into a major controversy. S.S. Rajamouli's much-awaited RRR was this morning announced for release on October 13. Of course, cinemas rejoiced at the announcement but what the trade found baffling was that Boney Kapoor had announced the release of his Maidaan for the same day.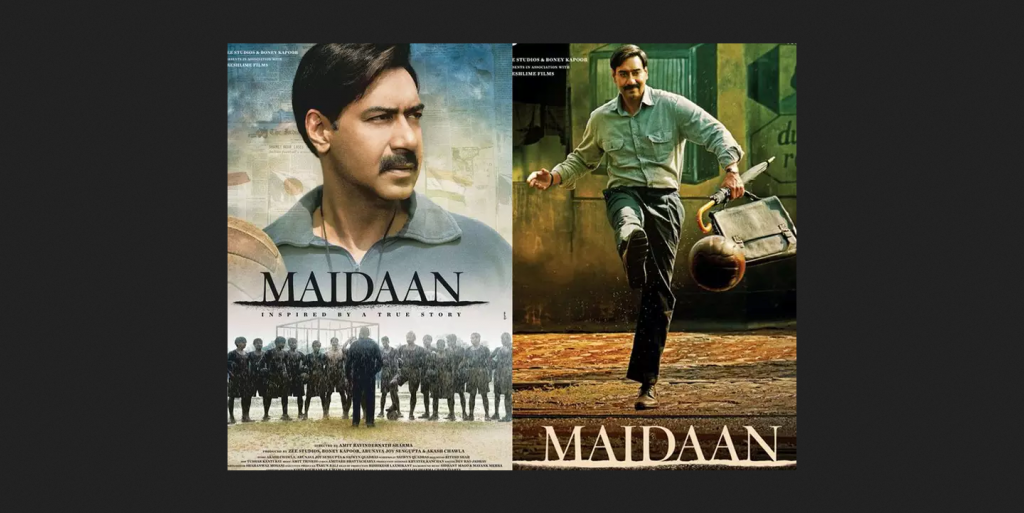 But festive occasions do witness a clash of films, don't they? Of course, they do. But this was going to be no ordinary clash. While Maidaan is a solo Ajay Devgan starrer, RRR stars Ajay Devgan in one of the leading roles. Besides Devgan, the South film also stars N.T. Rama Rao Jr., Ram Charan and Alia Bhatt. For two films of the same hero to hit the screens on the same day is quite unusual. Considering that producers have suffered huge losses due to the pandemic lockdown, one had assumed that there would be more brotherhood on display in the industry for at least one year just so that the trade can come on track fast. But the release announcement of RRR, that too, after Maidaan had already 'laid claim' on the Dassera festival week, belies the expectations that the industry is on the path to function like one big family.
If inside reports are to be believed, Ajay Devgan told producer D.V.V. Danayya and director S.S. Rajamouli that his Maidaan had already been announced for release on Dassera and that they should speak with Boney Kapoor before finalising their film's date so that a clash could be avoided. However, Boney denied that anybody from the RRR team contacted him. Know-alls say that the animosity between Rajamouli and Kapoor dates back to the time when the former was making Bahubali. He had wanted to cast Boney Kapoor's actress-wife, Sridevi, in the film but money matters between the film's producer and the actress did not work out because of which she did not act in the film. The role ultimately went to Ramya but it seems, Rajamouli was not able to get over the 'rejection'. In an interview to the media much later, Rajamouli is said to have accused Sridevi of making crazy demands for her hotel stay etc. while discussing terms with the producer of Bahubali. Sridevi, while speaking to the Telugu film press, had lambasted Rajamouli for speaking lies about why she did not work in Bahubali. "Maybe, this is Rajamouli's way of getting back," said a trade know-all.
Whatever the reason, the clash, if it happens, would be unfortunate. Ajay Devgan is an A-list star and two of his films being pitted against each other would not bode well for anyone. It may be mentioned here that like innumerable other films, RRR and Maidaan have both been delayed because of the lockdown. Had there been no cinema closure, both the Devgan starrers would have been released last year itself — on different dates, you bet!