👉🎥🔗 https://www.youtube.com/watch?v=n_ha7DQwTPc
Shoojit Sircar's Gulabo Sitabo will be the first star cast, commercial potboiler to be premiered on an OTT platform because cinemas are shut down due to the all-India lockdown following the coronavirus pandemic. Amazon Prime has acquired the film's rights and is scheduled to stream it globally on 12th June, 2020.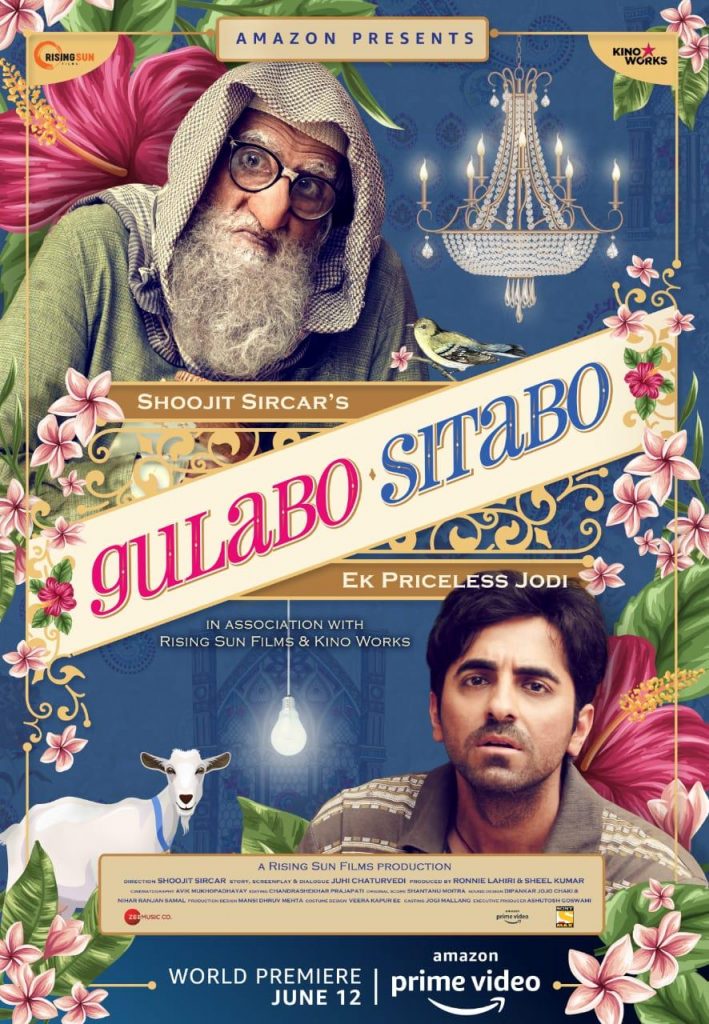 Several producers had a few weeks ago started negotiations with OTT platforms for releasing their completed films as uncertainty loomed large over the reopening of cinemas after the nationwide lockdown is lifted. Even after cinemas start to function, one is not certain when people will flock to them. The fear of contracting the virus may prevent the public from going to the cinemas for weeks, maybe months. There is also a feeling that many among the public may not want to risk going to the cinemas till a medicine or a vaccination for the coronavirus is out in the market. One is not even sure whether that will happen anytime soon. Besides, many producers may not want to release their films till cinemas all over the world resume operations. That's because films featuring A-list stars earn millions of dollars from Overseas theatrical business, and forgoing that may not be an option for them. Such films would have to wait for cinemas worldwide to reopen or get their films to premiere on an OTT platform by getting a higher price from the OTT platform. This would be a far greater amount than the one the OTT platform would be paying the producer if his film is, under normal circumstances, premiered in cinemas and then streamed on the OTT platform or, in other cases, telecast on a satellite channel before the OTT platform release.
Gulabo Sitabo is produced by Rising Sun Films and Kino Works, and directed by Shoojit Sircar. It is written by Juhi Chaturvedi. The film stars Amitabh Bachchan and Ayushmann Khurrana as two scheming opportunists involved in a game of oneupmanship. The dramedy was scheduled for release in April but the countrywide lockdown poured water on the release plans of every film including this one.
Your editor had released a video on his YouTube channel, Komal Nahta Official, on 24th April, 2020, to break the news that there was a move among some producers to release their films on some OTT platform because of the uncertainty over the reopening of cinemas. The said video had hinted at the names of some films but had not directly identified them as deals for sale of digital rights had not been completed. The first announcement has come today from the producers of Gulabo Sitabo and Amazon Prime.