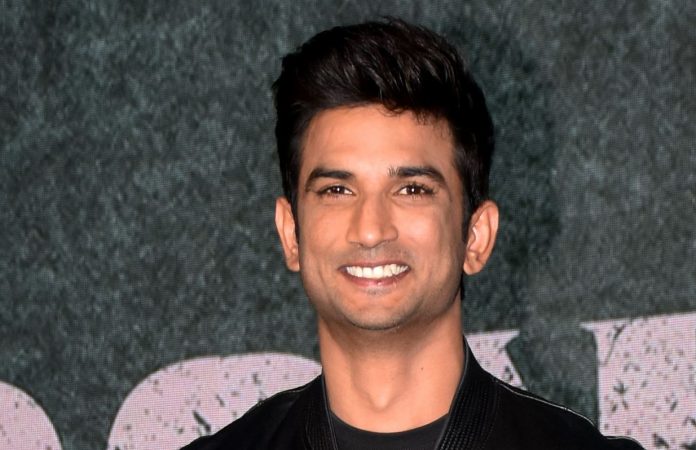 by Komal Nahta
So much has been said, so many have been blamed for driving Sushant Singh Rajput to suicide. And so many among the gullible public have believed that nepotism, favoritism and groupism were the main cause for his drastic action. And that they exist like monsters in Bollywood, ready to devour any 'outsider', however talented he or she may be. Of course, that's all behind us now.
As the dust over Sushant's demise settles down, the media is slowly but surely accepting that a lot of baseless accusations were made by people who had an axe to grind with those whom they accused of murdering Sushant. The purpose of this article is not at all to say that nepotism does not exist in Bollywood. Of course, it exists but only to the extent that it exists in any other industry. So why was Bollywood singled out and why was it made to appear as if the heavens had fallen down? And who has proof that Sushant took his life because he felt sidelined due to nepotism, favoritism and groupism? If they had proof, all those who made the wild allegations would have flung them at those whom they were accusing of nepotism and the other isms. But, of course, they didn't have even an iota of evidence. And none of the media persons, who so excitedly and gleefully took those who were blamed, to task, bothered to ask. The ones accusing the select few were getting their chance to grind their own axe; and the media was getting so much masala, that too, without any effort. But if what the industry insiders did by blaming some top personalities was deplorable, what the television channels, newspapers, magazines and websites did was equally terrible. If the accusations were far from true, the media reportage was just as far from constructive or ethical journalism. Unfortunately, in a country like India, there is no accountability, and so the media can get away with just about anything. Remember the time when Sridevi died in an accident in the bath tub of a hotel in Dubai? Remember how Boney Kapoor was lynched in the media trial that followed… lynched for having 'killed' his own wife? After it was proven that the actress had drowned on her own, did the media apologise or even correct itself? No! Life went on as if nothing had happened. To Boney Kapoor's discredit, one must say, he never thought of taking action against any of the media persons. Rather, months later, he was seen talking to the same media men who had worked overtime to paint him as the biggest villain who could murder his own wife. The blame also lies squarely on the industry celebrities who forget (I won't use the term 'forgive') so easily. Is one's reputation so cheap that you treat the press person who ruined it just as well as the person who tried to safeguard it?
Coming to the present case, whether the victimised was Karan Johar or Salman Khan, whether the accused was Aditya Chopra or Ekta Kapoor or Sanjay Leela Bhansali, whether the person made to stand in the dock was one star-kid or the other, the ones hurling such accusations and holding them accountable for the extreme step taken by Sushant Singh Rajput overlooked several points:
That Sushant Singh Rajput was a patient of clinical depression and was under treatment for the same. When clinical depression is established, there should be no room for further discussions! A clinically depressed person can be the happiest at one moment and can have suicidal tendencies at the next moment. So to hazard a guess about why Sushant may have ended his life, after knowing of his medical condition, reeks of insensitivity and lack of awareness of human behaviour, medical science and psychology. And mind you, Sushant's doctors and girlfriend, Rhea Chakraborty, have admitted that he was suffering from clinical depression and was on medication for the same.
That producers/producer-directors/actor-producers like Ekta Kapoor or Karan Johar or Salman Khan or any of the others accused are in the business of producing/making/acting in films. It's their full-time profession. Each of the aforementioned names is a respectable figure in the film industry and he/she is always busy because his/her plate is full, rather, over-full. You see villains in Hindi films plotting someone's murder but just because the aforementioned are in the business of making and/or acting in films, it doesn't mean that they lead their lives like the characters in their films. Besides, they are all super-successful human beings and have reached where they have reached due to their abundant talent and hard work. So how fair is it to accuse them of a crime as heinous as murder?
A natural corollary of their success stories is that they know their business better than many others. So questions like why Sushant wasn't cast in this film or that film mean nothing, repeat, NOTHING. Nobody can teach Karan or Aditya Chopra how to do their business because they have excelled in it. And they don't owe anybody an answer about why they signed a star-kid for a particular film instead of an 'outsider' or vice versa. It's as simple as this: all of the abovenamed are in the business of films. Therefore, they are expected to act rationally and opt for the most profitable option when they have a choice. If signing a Varun Dhawan makes more commercial sense than signing a Manoj Bajpayee in the same role, they will, of course, sign Varun and not Bajpayee. And neither Manoj Bajpayee nor anybody can question them for not signing him. You don't fight with someone for not inviting you for dinner while inviting your friends. It's just not done! So how were the handful of industry insiders (who would like to call themselves 'outsiders' — to gain sympathy, I suppose) so vocal about being left out of films which, in any case, only they thought were meant for them? Since when has it become a star's prerogative to decide that s/he fits a role better? The problem lies in believing that acting in films is all about talent. Any producer, director, writer, even actor worth his salt, will tell you that talent is, of course, important but there are other attributes which also matter. These attributes are beauty, handsomeness, attitude, swag, charisma, physique, etc. If some are more gifted than the others, how can anybody blame the five or six top guns of the industry for it? If the ones who felt left out (despite each of the ones pretending that s/he was also a victim of the isms like, as they would want the world to believe, Sushant Singh Rajput was), they should probably be questioning God, not the so-called Gods of Bollywood. Frankly, when the bottomline of film business, like all other businesses, is to maximise profits, where is the room for playing favourites? And what groupism were they talking about? Is Salman Khan short of work? Anybody will vouch for the fact that out of, say, 20 films offered to him, he would be accepting one. Given this scenario, why would Salman not let films go to Sushant or, for that matter, to any other actor?
Everyone has his or her favourites. Whatever the walk of life, whether personal or professional, each one wants to work with people he/she is comfortable with. What's wrong in that? Is there a law against working with like-minded people? Is it morally wrong to form a cohesive work group for better output? If not, what's the harm if a filmmaker builds a fantastic rapport with an actor and prefers to repeat that actor — provided, of course, he/she fits into the script? For extending invitations for a marriage in the family, we start cutting down on names from the guest list when the number goes beyond the maximum we can invite. In a way, that's also favoritism. But there have never been debates on national TV news channels for such omissions! For that matter, which TV channel has held a debate when a building has come crashing down or the family of a deceased person has accused a doctor or a hospital of administering the wrong medicine? Does anyone take the liberty of teaching the builder the right proportion and brand of cement and concrete to use while constructing a building, or the right composition for a medicine? Then why were all and sundry in the TV debates that followed Sushant's suicide veritably holding fort and deciding that Sushant should have been signed for so many more films? Did Sushant ever consult them before signing any film? And how many from among those who were making an issue out of Sushant's innocuous tweet that people better watch Sonchiriya, otherwise, he would be out of work, actually spent money and saw the film in the theatres? Social media was full of posts from random people pointing to this tweet to establish that the late actor was traumatised. To them, just one question: what did you do to reduce his trauma? Did you spend money to watch the film? Had you spent money and made the film a hit, Sushant should, in your calculation, have got big banners signing him, right? But you didn't do anything then. So, please shut up now.
Those who cleverly turned the star's suicide into a controversy on nepotism, favoritism and groupism conveniently forget that despite being so-called 'outsiders', they have made names for themselves in this so-called 'nepotistic' film industry. Otherwise, would their point of view even matter? They seem to be the thankless ones who've got their name, fame, money, power and position from films and from the very industry which they chose to criticise. Bollywood can never forgive such thankless actors and filmmakers who have brought disrepute to the very industry which did so much for them. No doubt, they must be feeling that they deserved more, maybe much more, but that is one's personal assessment. Like water finds its own level, talent too finds its own level. Those who cried hoarse about the various isms don't know the basic and cardinal principle of filmmaking — just as stars need good scripts, scripts also need good stars. And a good star, in Bollywood, may not necessarily be oneself. Frankly, if some stars feel that they've not got their due, what prevents them from turning producers? Film production is an absolutely open field, free of all the so-called isms. All they needed to do was start producing films in which they could cast themselves. Then we would have liked to see how many films they'd make with themselves playing the lead roles. And we would also have liked to see how many of those films the public patronised. High time, the ones screaming their lungs out put their money where their mouth is.
P.S.: The industry insiders who have turned Sushant's suicide into a tamasha, no less, have done Bollywood great harm, bringing the world's largest film industry to unimaginable disrepute. Film media persons, who've stoked the fire of controversy, have only added to the horror story. Bollywood, in general, and those accused, in particular, would do well to now learn their lesson. Defamation suits should be filed pronto against those who blamed them of murder. The media persons, who went hammer and tongs against Bollywood, now deserve to be shown the door. They deserve no leniency of any sort. Remaining quiet, overlooking matters, having a large heart are not virtues in the age of social media where the smallest of things gets magnified a hundred and thousand times over. In today's times, silence is hardly a virtue, it often tantamounts to complicity. Let the courts decide who was right and who was wrong. And shun the media persons who played with the emotions of the film industry. Show them, writing imaginary screenplays is the job of film writers, not film journalists!