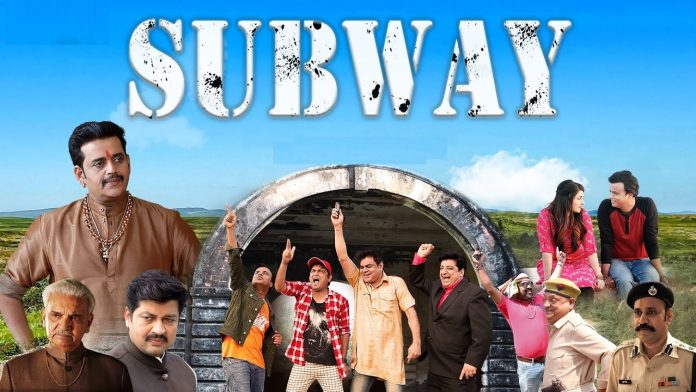 Released last week in Bombay and U.P., Jagat Janani Entertainment and Gets Film And Entertainment Pvt. Ltd.'s Subway (UA) is the story of three small-time highway robbers who commit petty thefts for fun. One day, they set out to steal a car. But a problem awaits them!
Shivraj Deval has written a childish story and a hackneyed screenplay. The drama, therefore, makes little sense. His dialogues are dull.
Ravi Kishan does a fair job. Dr. Anil Rastogi is alright. Umesh Bajpai is okay. Pankaj Raina performs ordinarily. Devendra Chaudhry is so-so. Raj Singh passes muster. Pradeep Chaudhary delivers an ordinary performance. Peeyush Suhaney just about fits the bill. Vishal Tripathi makes a dull debut. Naazuk is average in her maiden attempt. Vaishnavi hardly impresses in her first film.
Shivraj Deval's direction is as weak as his script. Music (Harsh Raj 'Harsh') is unimpressive although Faiz Anwar's lyrics are quite appealing. Firoz Shaikh's choreography is dull. Sangram Giri's camerawork is average. Sanjeev Sharma's art direction hardly deserves special mention. Vinod Prajapati's editing is loose.
On the whole, Subway is a sub-standard fare all the way.