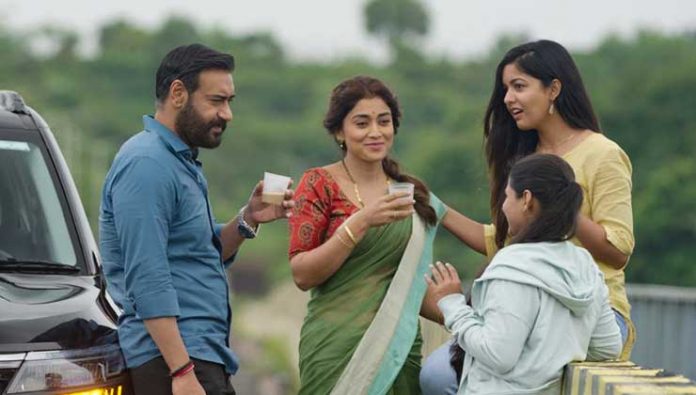 Why did Drishyam 2 this week take a good start in spite of being the remake of a Malayalam film, like the first part, Drishyam? On the other hand, Vikram Vedha, which was the remake of a Tamil film (of the same name), opened poorly. Both the Hindi remakes released much after the release of the original films of which they were remakes.
– The poor start of Hindi VIKRAM VEDHA was only partially because people had seen the Tamil original. Another major reason for the slow start was that the public did not want to see an unkempt Hrithik Roshan who is one of the most good-looking heroes currently. In other words, they did not fancy him in an out-and-out action role, that too, looking unkempt and untidy. The good start of DRISHYAM 2 this week was because DRISHYAM has almost become a cult suspense film over the years. Having seen the first part with Hindi film actors, people did not fancy watching the sequel with Malayalam cinema actors, more so because they were aware that the sequel was being made in Hindi too. Also, the Malayalam version is not officially available on YouTube where consumption is huge.
What kind of opening will next week's Bhediya take?
– You can expect BHEDIYA to take a flying start because its songs have become very popular. Besides, it has a young romantic pair (Varun Dhawan and Kriti Sanon). Thirdly, its trailer promises something different from the routine stuff.
How much loss did the producers of Laal Singh Chaddha make? And, who made the loss — Viacom18 Studios or Aamir Khan or both?
– None of the two producers made a loss in LAAL SINGH CHADDHA. In fact, they jointly made a profit of around Rs. 75-80 crore in the film. The only 'loss' which Aamir Khan made was that he did not charge any remuneration as an actor. He usually does not charge a fee if he is a partner in production. But in most of his earlier films, his share of profit used to be in the region of Rs. 200 to300 crore, maybe more in extreme cases. That used to take care of his forgone remuneration as an actor. However, in the case of LAAL SINGH CHADDHA, the profit was not huge enough to take care of his forgone fees. In the case of LAAL SINGH CHADDHA too, he was an 80% partner while Viacom18 Studios was a 20% partner.